So, you want to be empowered. You want to take the reigns. You're fed up of feeling powerless, and you're ready to be in the driver's seat of your own life.
But you're not sure how to make that happen.
After all, what does empowerment actually feel like? How do you know if you're empowered?
And how can you empower yourself, in all areas of your life?
Keep scrolling for a guide to empowering yourself, whatever your circumstances are.
Consult a life coach to help you make changes in your life to feel more empowered. Use the quick and simple form on Bark.com to have qualified life coaches email you to discuss their coaching services and provide quotes.
What does empowerment feel like?
Feeling empowered is essentially the opposite of feeling powerless.
You know that horrible feeling of having no control over a situation, watching something happening with no way of stopping it?
Feeling empowered is about knowing that you are in control and calling the shots. It's about knowing that you're in charge of your own life and you have the strength and confidence you need to make decisions and changes.
It's about knowing that the things you do everyday will help you achieve your long-term goals, and generally living your life with purpose, safe in the knowledge that you have the power to change your situation, or have a positive impact on the world around you.
This isn't something you're born with. Sure, some people are born more confident and self-assured than others.
But there are things we can all do to empower ourselves if ever we're feeling discouraged, unhappy, or lost, which we all do at one point or another.
If you're feeling less than empowered at the moment, then read on for some tips for how to get your mojo back and start shining just as brightly as you should.
16 Tips For Empowering Yourself
1. Listen to your gut.
So many of us shut out our gut feelings and instincts and let ourselves be guided by external forces and other people instead.
So, try to be better about following your instinct. Take other people's advice into account, of course, but don't automatically let that override what your gut is telling you when you're trying to make a decision.
2. Check in with yourself.
In this busy, hectic world, deliberately taking time out of your day just for you can be one of the most empowering things you do.
Just 10 minutes of disconnecting from everyone and everything around you and checking in to see how you're really feeling can help you live your life with more purpose. Lie down, meditate, or take a stroll.
3. Create an empowering environment.
It's hard to feel empowered if you're surrounded by clutter and are continually distracted from the task in hand.
It's an amazing feeling to rid yourself of all the things you don't need in your life, and it can make it far easier to focus and get more done.
4. Do positive things for your community.
Doing good for others in whatever way, shape, or form can be so incredibly rewarding.
Do something kind for someone around you, and you'll realize the power you have to make positive change in a world that can often feel overwhelming.
Knowing you've done something good for a fellow human being each day is a wonderful feeling.
5. Do your bit for the planet.
If you're feeling powerless to make a difference to all the terrible things going on in the world, then actively doing something positive, however small, can remind you that we all have the ability to make an impact.
Plant a tree, donate to a good cause, litter pick, or make more eco-friendly choices when shopping.
6. But remember you can't save the world single-handedly.
On the other hand, remember that all responsibility for saving the world doesn't rest on your shoulders.
If we all do our bit we can make a huge difference, but you alone don't have to feel responsible for turning things around.
Know that you're doing everything you can, and take opportunities to do good within your sphere of influence, but don't take on too much, or those feelings of powerlessness will creep back in.
7. Follow through.
You know what can really make you feel like you're in the driver's seat? Making a promise and then actually sticking to it.
If you want to feel more empowered, then be more careful about the promises you make and make a point of following through on them.
8. Don't be afraid to fail.
If you want to succeed and live life to the full, then you're going to have to take some risks too. And taking risks means that there's always a risk of failure.
Failing always teaches us valuable lessons and, as the saying goes, nothing ventured means nothing gained.
9. Don't be afraid to ask for help.
A huge part of feeling empowered is being able to recognize your weaknesses without being ashamed of them. No one can be all knowing, so you won't always have the skills you need.
Knowing when to ask for help is extremely empowering. It means you can learn from others will more skill or experience and become more knowledgeable as a result.
10. Be vulnerable.
If you've constantly got your guard up, then you're protecting yourself from the bad, but you're also missing out on all the good things that can happen if you have the confidence to put yourself out there.
Being vulnerable is a risk, but it can lead to wonderful experiences and lessons. 
11. Express yourself.
Empowerment is largely about being able to express your thoughts and feelings, eloquently, unapologetically, and respectfully.
A great way to get better at that is to express yourself creatively.
That might be through art, writing, dancing, or who knows what else. Make it something you enjoy, want to do and can do regularly, so you always have that outlet.
12. Never feel responsible for someone else's happiness.
If you feel like someone else's happiness is entirely your responsibility, you're bound to end up feeling powerless when you can't prop them up or always make things better.
You're not responsible for anyone's happiness but your own. You can be a contributing factor to someone's happiness, but they are their own person and should never be entirely dependent on you.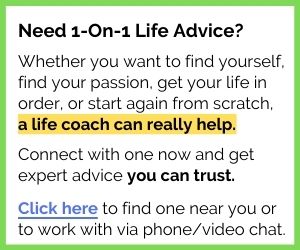 13. Live in the moment.
You can't change the past or predict the future, so if you do anything but focus on the present moment then you'll probably just end up feeling frustrated.
What you can do, however, is influence the present, and constantly make small, positive decisions that will make a difference to you and to those around you.
Learn from the past and dream about the future, but don't dwell on it. Focus on how you can make the best of things right here, right now.
14. Eat well and move your body.
You have the power to make decisions every day that will boost your health. Take control of your diet and your exercise regime.
Make sure you don't skimp on flavor in your diet, so you don't feel like you're missing out. And choose a form of exercise that you love and you will happily do, so you're less likely to make excuses or give up.
Overcoming your cravings or your lethargy and making healthy choices is one of the best ways to positively influence your life and feel better all round.
But don't beat yourself up if you have less healthy days, either. A little indulgence now and again can be just as empowering.
15. Set achievable goals.
Make lists of reasonable, attainable things to achieve every day, week, month, and year.
Actually being able to tick things off these lists and getting things done will remind you of how capable you are.
16. Pamper yourself.
Last but most definitely not least, show yourself that you're worth the time, energy, or money involved in pampering yourself.
Give yourself a massage or go for a massage, have a spa day or just take a long, relaxing bath. Treat yourself to some incense and a face mask…
Whatever it is, take the time to pamper yourself and check in with your body.
We're all taught to look for the imperfections in our bodies and apologize for them, but pampering your body helps you learn to love the skin you're in.
And there's nothing more empowering than that.
Still not sure how to empower yourself? Speak to a life coach today who can walk you through the process. Simply fill out this short form to get quotes from several coaches along with details of how they can help.
You may also like: